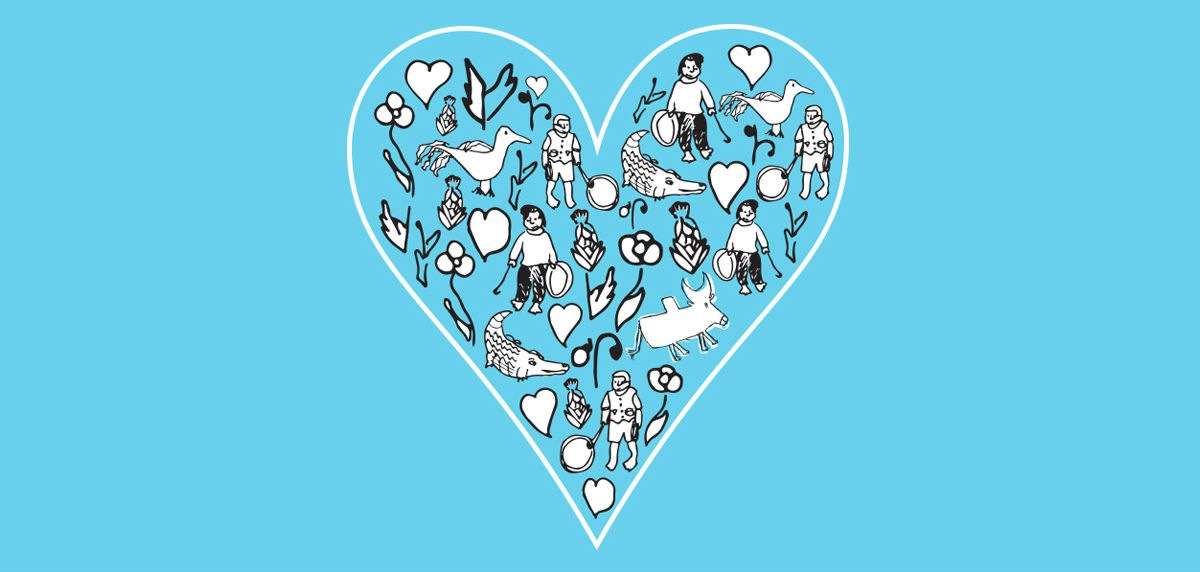 PROTECT WATER
YOUR WAY
Join hands with beautiful activists like you around the world to share 10,000 ways to protect water—however you want to do it: one candle, one service, one style, one small change at a time. Let's raise $6.5M together.
Learn more about the history of Earth Month here.
IN HONOR OF EARTH DAY, AVEDA HAS SET ASIDE A WHOLE MONTH TO LOVE. CELEBRATE AND RAISE FUNDS TO PROTECT THE EARTH AND ITS PEOPLE.
Since 1999, thanks to the passion of the Aveda network and our guests, we've raised more than $50 million to help support organizations that directly affect environmental change, more than $44 million has supported projects that protect clean water at home and around the world since 2007.
Please join us this April and help to raise $6.5M for clean water at home and around the world.
100% FOR CLEAN WATER
As part of Earth Month in April, Aveda donates 100% of the purchase price, (base on its suggested retail price of $12), of our signature limited-edition light the way candles™ to Global Greengrants Fund for water-related projects in 85 countries. Since 2007 we've helped 920,000 people with water-related projects.
700 PROJECTS HELPING COMMUNITIES ADVOCATE FOR SAFE AND AFFORTABLE DRINKING WATER
700 COMMUNITY PROJECTS TO FIGHT TOXIC POLLUTION
1,175 WATERSHEDS SUCH AS LAKES, WETLANDS AND RIVERS PROTECTED
2,400 COMMUNITIES ADDRESSING CLIMATE CHANGE, WHICH CONTRIBUTES TO WATER SHORTAGES AND SCARCITY ACROSS THE GLOBE
42,800 WOMEN ENGAGED IN WORKING TOWARD CLEAN WATER FOR THEIR COMMUNITIES
104,900 ACRES DEVOTED TO SUSTAINABLE AGRICULTURE
106,400 PEOPLE IMPACTED BY WATER INFRASTRUCTURE PROJECTS
APPOINTMENTS FOR
CLEAN WATER℠
Every year during April, thousands of Aveda Artists donate their time and talent toward clean water—because they're amazing! Call your nearest salon for times and book yours today.
VOLUNTEER FOR CLEAN WATER
The Aveda network supports many types of clean water projects at home and around the world. Explore the impact Earth Month is making globally and connect with your local partner to make a difference where you live.
Find Water Projects
TIPS FOR CLEAN WATER
SAVE TIME. SAVE WATER.
Cut just 3 minutes from your usual shower time, and you can save 6 gallons (22.7 litres) of water. If you shower daily, you could save 2,190 gallons (8.290 litres) of water a year!
PREVENT POLLUTION.
Buy organic produce—because runoff from traditional farms can pollute water. Also recycle electronics, appliances, fluorescent light bulbs, silver batteries and paint—to help keep pollutants out to the water supply.
PICK GREAT PLANTS.
Choose native plants instead of traditional grass lawn because they don't require herbicides, pesticides and fertilizers that can pollute water.
MAKE MEALS MEATLESS.
Skip meat one day a week and save hundreds of gallons/litres of water! It takes 1,840 gallons (6,965 litres) of water to produce just 1 lb/.45 kg of meat.
COMPOST TO CONSERVE.
Compost fruit and vegetable peelings and waste instead of using the garbage disposal. You'll save gallons/litres of water each time!
BRUSH BETTER.
If you turn off the faucet while brushing you can save about 28 gallons in a week.
FILL UP TO CUT DOWN.
Make sure your washing machine and dishwasher are filled to capacity before running them—to cut energy and water use. You can save even more by air-drying your clothes on a clothesline.
PLANT ICE.
Place ice cubes under the moss or dirt of your potted plants and hanging baskets to give your plants a cool drink that won't overflow or waste water. Use leftover ice from your drinks instead of wasting it.
SKIP THE BOTTLED WATER.
It takes three times as much water to make the bottle as it does to fill it! Carry a refillable water bottle instead.
SAVE ELECTRICITY—AND WATER.
It takes about 2 gallons (7.6 litres) of fresh water to generate each kilowatt-hour of traditional electricity. So turn it off if you're not using it.
SHARE HOW YOU PROTECT CLEAN WATER
We'll donate $1 to Global Greengrants Fund up to $10k, when you share how you help protect clean water with #avedacleanwater