The Best Hair Salon & Beauty Spa in Salt Lake City
We strive to set an example of excellence of service, beauty, and inspiration in everything we do so that our actions change the world one guest at a time.
Treat yourself to our selected spa services designed to help you look & feel amazing!
Spa Details & Pricing
Come visit us at any of our three locations conveniently located in Salt Lake City.
See Locations
Sign Up for Promotions & Announcements!
Guest Service Appointment Policies
We require a 50% deposit for all first time color guests & a deposit equal to the service total for all online appointments. Rescheduling or canceling an appointment without a 48 hour notice will not be eligible for a refund.
Please understand that appointment times are limited & if 3 or more appointments are missed, cancelled, or rescheduled without a 48 hour notice, a non refundable deposit equal to the cost of the service will be required from the guest to book any future appointment.
All pricing listed on our online booking platform is a base starting price. All color services are subject to a color usage fee (VISH charge) & will be collected at the time of check out. All haircut services are subject to a surcharge fee of $2.00 to cover the increasing costs of professional products.
Children's haircuts are booked only for individuals 12 years & younger. Children need to be able to sit in the chair themselves to receive this service as it becomes a safety issue for the guest, child, & our service providers.
SLC's Premier Beauty Salon
Choosing the right beauty salon and hairstylist for you can be a challenge but, once you make that essential connection with a hairdresser who gets you, you face the world every day feeling just as amazing as you look.
We offer a full array of men's and women's hair services you want. From cuts and styling to highlighting all the rest of today's hottest coloring techniques, our team of experienced stylists are here to take care of you and give you the look you love.
In addition to being a full-service SLC hair salon, we also provide the finest spa services in northern Utah. No need to run around town hitting the nail salon, facialist, and waxing shop when we offer all these services and more. In fact, right here in our Salt Lake City day spa, our team of experts can do your mani-pedi, facial, bikini wax, and even a lash lift.
Best of all, we are your go-to Aveda Salon in Salt Lake City. As an Aveda Pure Privilege location, we offer botanical hair and scalp therapy, Aveda men's services, signature spa services, and Aveda Trend hair cutting & styling. And, of course, you can make all your Aveda retail purchases right here with us.
Contact Us to Learn More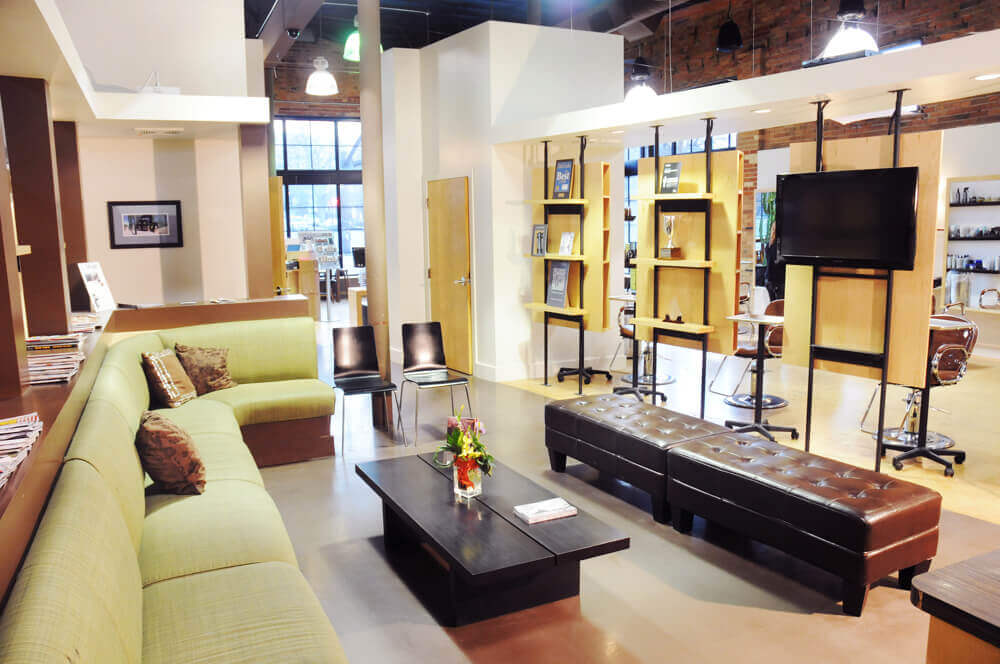 Here's What Some Of Our Customers Are Saying.
Our salons were voted best in Salt Lake City. Every stylist is highly trained in technical cutting & advanced hair coloring techniques.
View Gallery